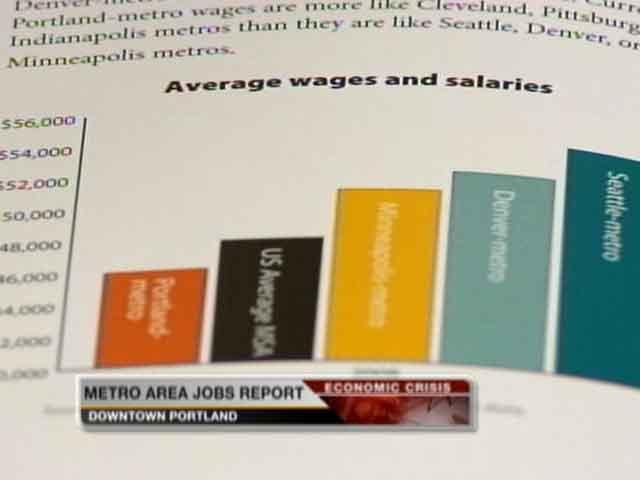 Portland's economic performance over the last 10 to 15 years has been weak and below other comparable cities, according to a new study.
On Tuesday, a panel of business experts discussed the findings at the Portland Business Alliance.
The study found that Multnomah County has lost more than 26,000 private-sector jobs in the last 13 years and is second-to-last in job creation on a list of 199 counties in western states.
The average income in Portland is 16 percent to 21 percent less than wages in Seattle, Denver and Minneapolis, according to the report.
If Portlanders had the same per-capita income as those cities, they could provide $86 million more for Multnomah County schools.
The business experts said they believe the solution is to create more private-sector jobs, but state and local leaders need to offer more incentives for employers.