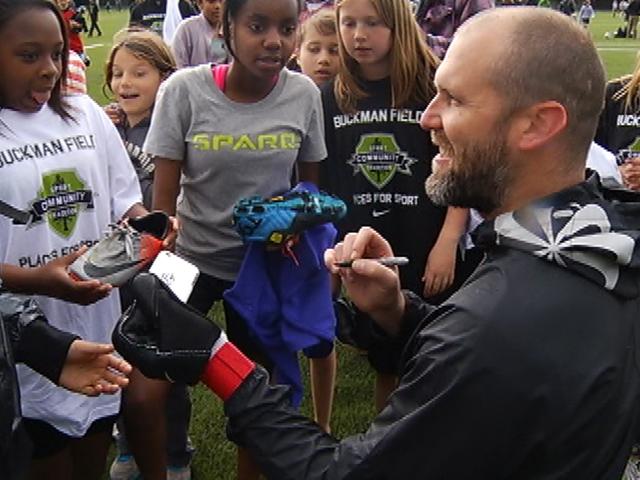 A Portland sports field received a face lift over the past few months and FOX 12 received a look at the improvements during a dedication Wednesday.

Buckman Field's grounds have been resurfaced with an innovative, all-weather synthetic turf that includes Nike Grind rubber reclaimed and refined from the manufacture of sports footwear.

The field had been closed since fall of 2010
Timbers goalkeeper Adin Brown was on hand for autographs and a soccer shootout at the newly renovated field.

The $2.3 million renovations were made possible by donations from the Portland City United Soccer Club, St Mary's Academy, the City Of Portland and Portland Public Schools.

The field is now open to students from Benson High School, St. Mary's Academy, the Portland City United Soccer Club and Portlanders everywhere.