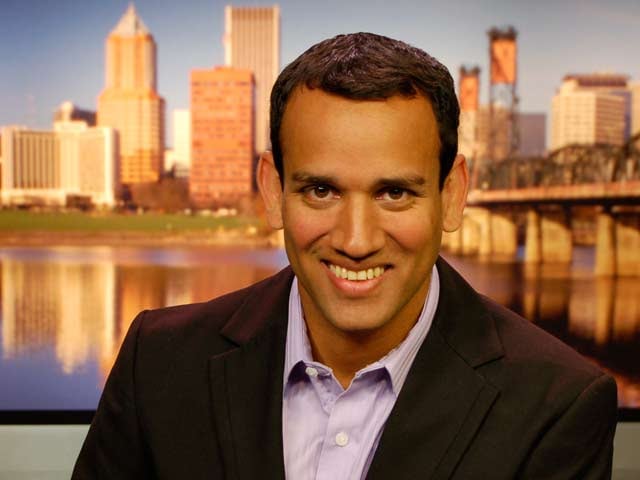 After bumping around the U.S. for several years, Joe Vithayathil (you can call him Joe V) is excited to be back in the Pacific Northwest as part of the Good Day Oregon team.
Joe grew up in Portland and Seattle, graduating from Washington State University's Edward R. Murrow School of Communication. His first TV job was as a reporter for KNDO in Yakima, Wash. After three years in Yakima, he moved to San Antonio's KABB, where he became a full-time feature reporter. Joe spent four wonderful years in the Alamo City, where he began a lifelong love affair with Texas barbecue. While there, he also met his wife Jenny.
In 2006, both Joe and Jenny received job offers in Portland, (Jenny works for another station that we won't mention here) and they jumped at the chance to return home to their family and friends.
Weekdays on Good Day Oregon, you can see Joe visiting interesting places and participating in all types of wild activities (there's also a good chance he'll be stuffing his face with food.) There isn't anything he won't try at least once, so be sure to send him your ideas!
When not at work, Joe and his wife are re-discovering the Northwest with their crazy pug Rocky. As for the last name, it comes from India and is spelled the way it sounds.