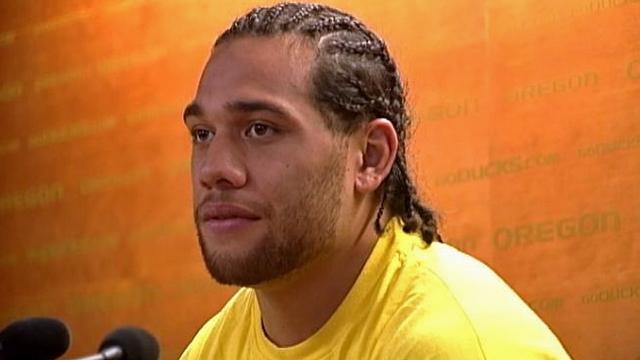 EUGENE, OR (KPTV) -
For most Oregon Ducks fans, it's been a long time since they've heard the name Jeremiah Masoli.
The former quarterback, known as much for his run-ins with the law as his run-ins into the end zone, is trying to crack the San Francisco 49ers roster in the NFL.
CBS Sports reports Masoli initially said he was going to convert to running back when he signed with the 49ers as an undrafted rookie, but he has played solely as a quarterback in practice this month.
It's not known whether Masoli will play in an upcoming preseason game against the Oakland Raiders.
In June 2010, Ducks coach Chip Kelly dismissed Masoli from the team after he was cited during a traffic stop. Springfield police say they found a small amount of marijuana in Masoli's car during the stop.
That incident came just a few months after he pleaded guilty to charges from a burglary at a fraternity.
Masoli went on to play at Ole Miss, where he threw 14 touchdown passes and ran for six touchdowns.
Copyright 2011 KPTV. All rights reserved.