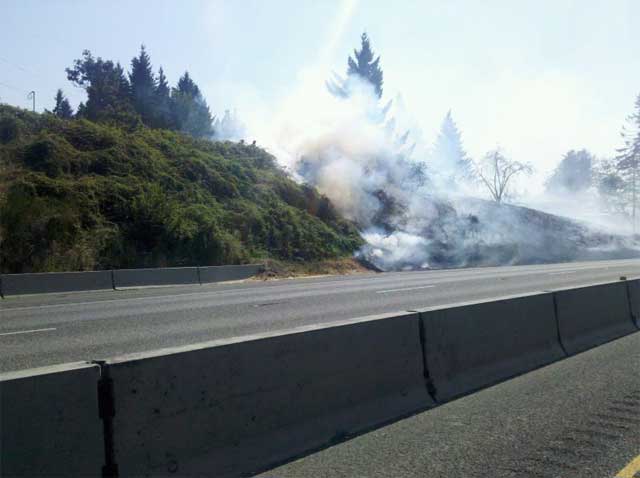 Photo courtesy Oregon State Police
SALEM, OR (KPTV) -
A grass fire temporarily closed both directions of Interstate 5 in the Salem area, jamming up traffic ahead of the Friday evening commute.
Firefighters worked to control the blaze, located between the Kuebler Interchange and Sunnyside Road.
By 7 p.m., all lanes had reopened following the brush fire, but fire crews were still trying to clean up hot spots next to the highway.
Drivers were told to drive with caution in the area and expect long delays until the area is deemed safe.
Copyright 2011 KPTV. All rights reserved.