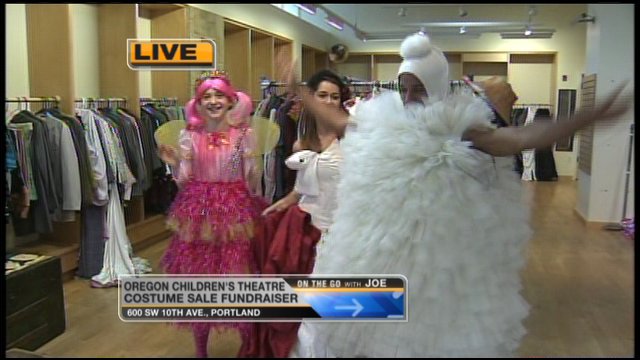 PORTLAND, OR (KPTV) -
Quick, check the calendar. There's only six weeks left to find that perfect Halloween costume.
This weekend, the Oregon Children's Theater is selling hundreds of professional theater costumes for adults and children. The costumes include vintage clothing, uniforms, accessories and props.
Clothing prices start at $5. A Facebook photo gallery of some of the costumes available has been posted by the Children's Theater.
The general sale will be held Saturday from 10 a.m. to 5 p.m. and Sunday from noon to 4 p.m. Entry is free.
There is also an opening party Friday night, allowing first pick of the best costumes. Tickets are $10 in advance.
For more information, visit octc.org.
Copyright 2011 KPTV. All rights reserved.