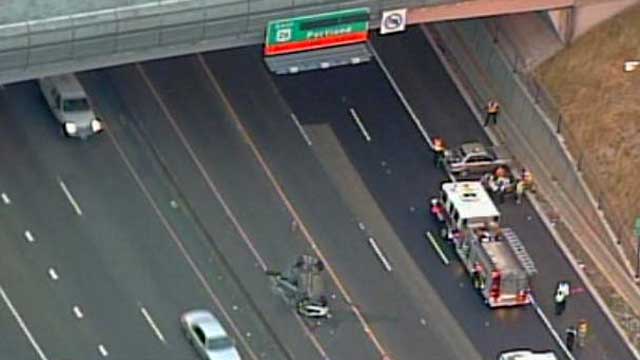 BEAVERTON, OR (KPTV) -
A rollover crash on Highway 217 injured one woman and shut down all northbound lanes of the highway during Wednesday morning's commute.
During the closure, traffic was diverted to Walker Road and then back onto Highway 217 until one lane was reopened at around 7:15 a.m. The highway was fully reopened by 7:40 a.m.
SLIDESHOW: Woman injured in rollover crash
Footage from FOX 12's helicopter showed one person being loaded into an ambulance at the crash scene, but Beaverton police say the female driver who was briefly trapped in the car did not suffer life-threatening injuries.
The driver of a second car involved in the crash also did not suffer any significant injuries.
Beaverton police are investigating the cause of the crash.
Copyright 2011 KPTV. All rights reserved.