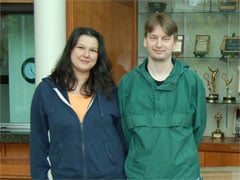 GRAND PRIZE WINNER: Marcus Lake and wife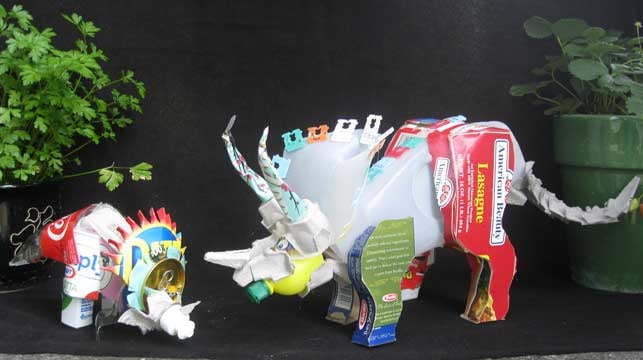 GRAND PRIZE WINNER: Trashceratops and Recyclosaurus, by Marcus Lake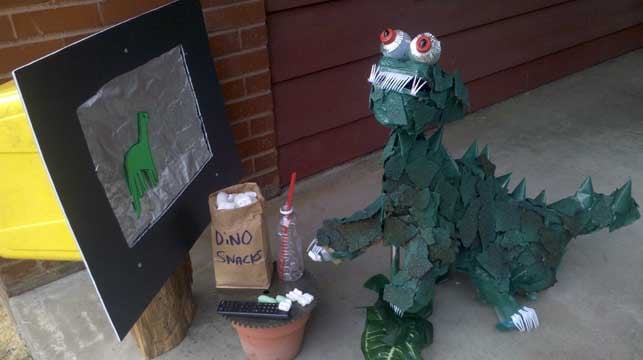 Chomper, by Tanya Foreman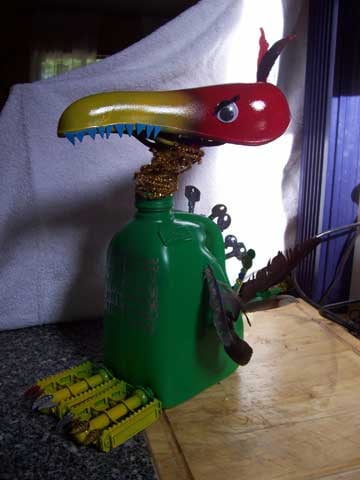 Terrorasaurus Recycleus by Jessica Weirich
FOX 12 wants to reward you for recycling!
Help save the earth like the family on the new epic series, Terra Nova, and you could win this epic Entertainment Package:
Sony KDL-46EX500 46" LCD TV
Sony 5.1-Ch. 3D/Wi-Fi Blu-Ray home theater
64GB Blackberry tablet
Bose SoundDock for iPod
Apple iPod Touch
All you need to do is create a dinosaur sculpture out of recycled or found materials.
Voting has closed. And the winner is ... Marcus Lake and his dino creation: Trashceratops and Recyclosaurus.
To view everyone's entry, just view our slideshow of Terra Nova Contest contestants.
The winning entry gets it all!
And don't miss the Terra Nova 2-hour series premiere Monday, Sept. 26th at 8 on FOX 12.
For official contest rules, visit this page.
Copyright 2011 KPTV. All rights reserved.