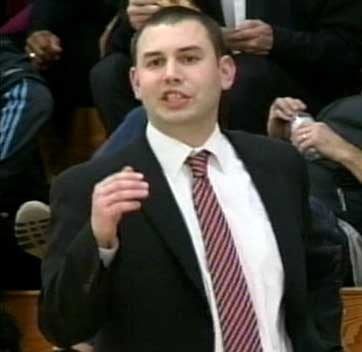 PORTLAND, OR (KPTV) -
Lincoln High School boys basketball coach David Adelman resigned this week to take an assistant coaching job with the NBA's Minnesota Timberwolves.
Adelman is the son of Rick Adelman, who was named the Timberwolves' head coach earlier this month. Rick Adelman formerly coached the Portland Trail Blazers, among other teams.
In a letter to parents, David Adelman said departing was a difficult decision, but that he and his wife have "a new opportunity and new challenges we are excited about."
READ: David Adelman's letter to Lincoln parents
David Adelman's best year at Lincoln came in 2009, when his team played in the 6A state championship game against title-winners Jesuit. Last year, Lincoln went 22-7 and finished fourth in the state.
David Adelman also made headlines for two arrests on drunken driving charges, and he received a five-day jail sentence in late 2009. His sister, a former coach at Jesuit High School, was also convicted of driving under the influence in 2010.
Copyright 2011 KPTV. All rights reserved.