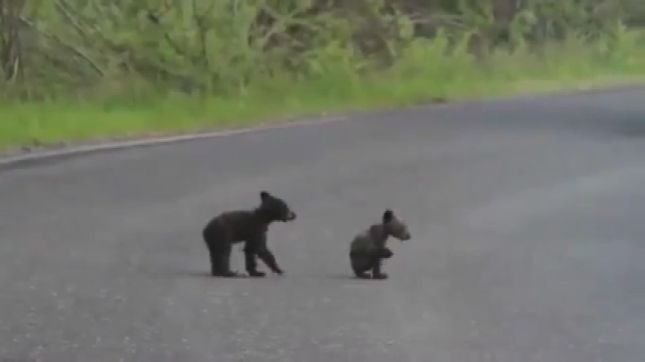 YOSEMITE NATIONAL PARK, CA (KPTV) -
Is this the cutest confrontation ever?
A visitor at Yosemite National Park captured video of two baby bears wrestling all over the road.
The bout went on for more than a minute before momma bear decided it was time to go and the family went bouncing back into the woods.
Copyright 2011 KPTV. All rights reserved.