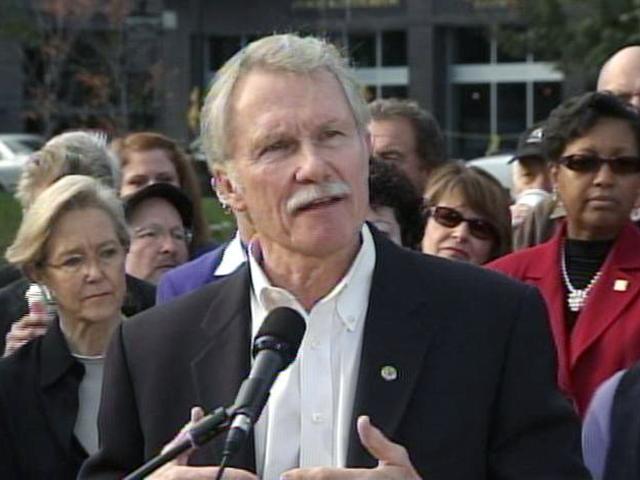 SALEM, OR (AP) -
Oregon Gov. John Kitzhaber says state leaders need to have "the wisdom and the courage" to look at changing prison practices, including reducing time behind bars for some crimes.
Kitzhaber says state sentencing laws are illogical and complex after decades of tough-on-crime measures by voters and legislators.
He says some criminals are best punished with electronic monitoring, supervised parole or drug and alcohol treatment. He insists the state can save money on prison costs without jeopardizing public safety.
The governor spoke at a news conference Friday in Salem marking the first meeting of a sentencing reform commission he created earlier this year. Commissioners say they're looking at penalties for future crimes, not at changing sentences for prisoners already behind bars.
Copyright 2011 The Associated Press. All rights reserved.