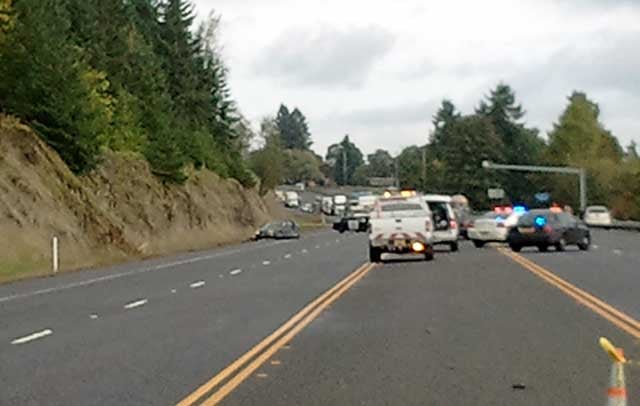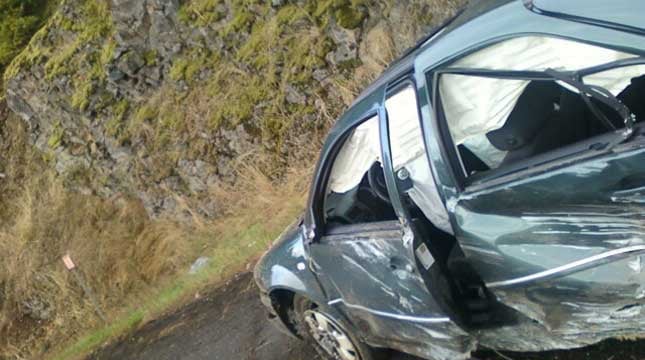 Photo courtesy of Joseph Wagner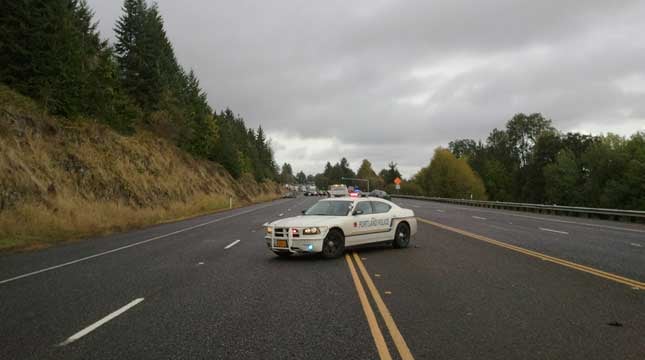 SCAPPOOSE, OR (KPTV) -
Two people were rushed to hospitals after a rollover crash on Highway 30 near Scappoose this morning.
Multnomah County deputies say a 30-year-old woman behind the wheel of a Volkswagen Jetta was driving erratically, and she went into oncoming traffic lanes, hit the highway's northbound guardrail and then came back across the highway. Her car crashed and went up a rock wall, deputies say, and she was thrown from the car.
The woman landed in the median of the highway, deputies say. Two Good Samaritans -- a mother and her daughter in her 20s -- stopped to help. And a second car also stopped, the sheriff's office says.
However, another driver tried to go around the stopped cars and clipped one of them, causing it to strike the crash victim and the daughter who had stopped to help, deputies say.
It wasn't immediately clear whether the driver stayed at the scene or kept going.
There's no word on the conditions of the victims.
Highway 30 was closed at milepost 17 for hours, but all lanes have since reopened.

Copyright 2011 KPTV. All rights reserved.