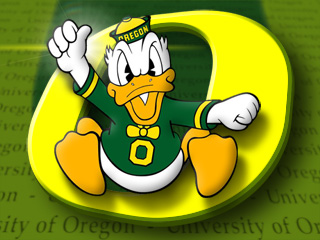 EUGENE, OR (AP) -
Oregon cornerback Cliff Harris was suspended Monday from the Ducks' football program following a traffic stop in Eugene.

Harris was cited Monday for several infractions, including driving on a suspended license and driving without insurance.
Eugene police say that Harris was stopped on a city street after an officer noted he wasn't wearing a seatbelt, for which he was also cited.
Harris faces fines in excess of $952. The car he was driving, which police say belongs to a relative, was impounded.
According to the University of Oregon, the suspension includes "a complete prohibition from all football activities until the matter is resolved."
Harris was cited in June by Oregon State Police for driving 118 mph on Interstate 5 on a suspended license. He missed the first two games of the season while suspended for that infraction.
Copyright 2011 KPTV. All rights reserved. The Associated Press contributed to this report.