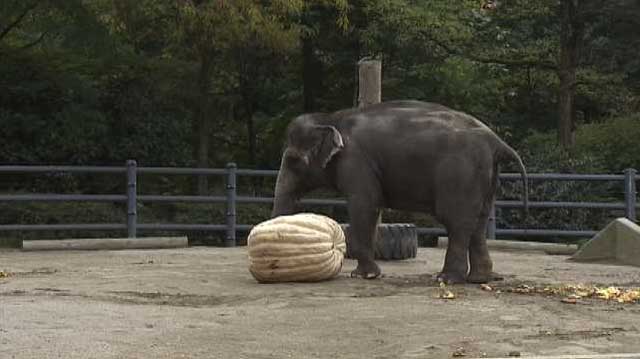 PORTLAND, OR (KPTV) -
The Oregon Zoo kicked off its annual "Howloween" on Friday with pumpkin fun.
The zoo's elephants got to squish some very large squash to start the spooky celebration.
Bob Lee, elephant curator, says pulverizing the pumpkins plays an important role for the pachyderms' well-being.
Lee says the pumpkins keep the zoo's elephants mentally and physically stimulated.
This weekend, trick-or-treaters can fill their bags with goodies at the zoo.
"The zoo provides a safe place for kids to have fun, wear their costumes and learn about their favorite animals," said zoo director Kim Smith.
Activities will take place around the zoo, including a scavenger hunt.
Throughout the weekend, zoo workers will be giving animals holiday-themed treats.
For more information, click here.
Copyright 2011 KPTV. All rights reserved.