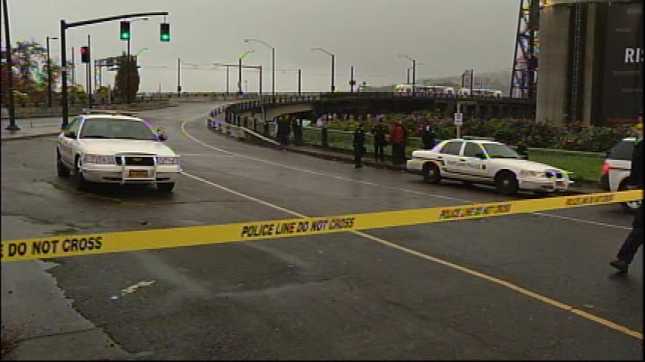 The day started with Portland police shutting down the Steel Bridge.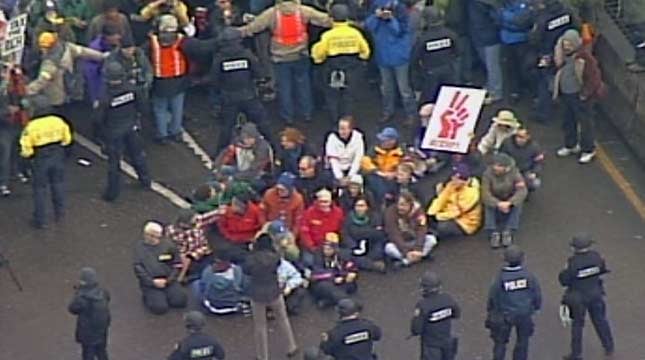 Portland police arrested 25 people during the sit-in protest on the Steel Bridge.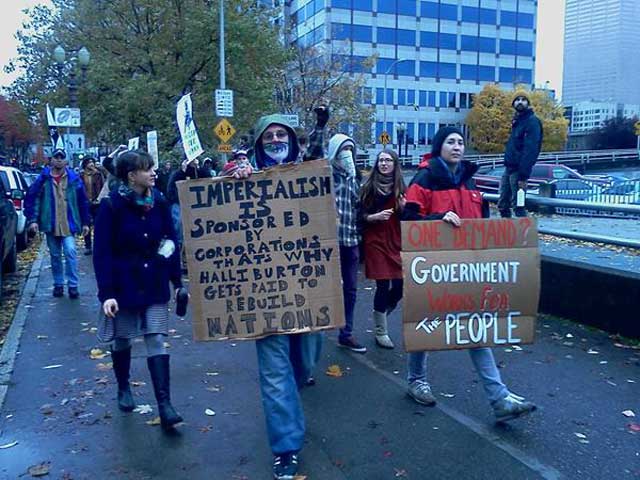 For hours, N17 protesters marched across the city, going from bank to bank.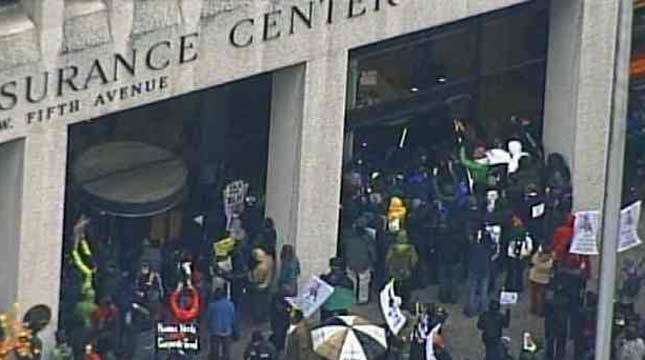 As many as 10 protesters were arrested when they went inside a Wells Fargo bank building.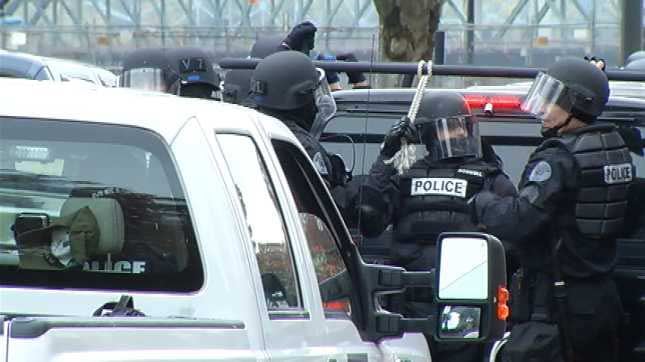 Portland police worked to keep protesters on sidewalks and out of city streets so traffic could continue to flow through downtown.