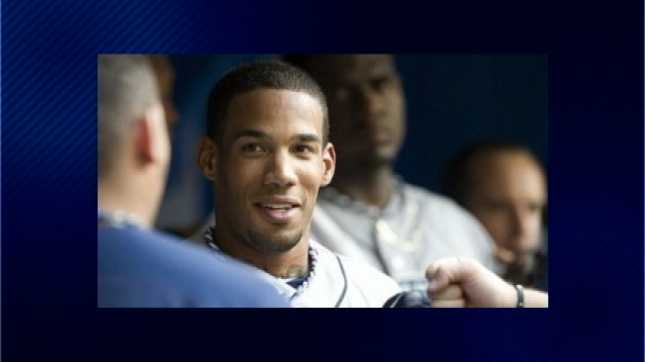 Dutch police say Seattle Mariners outfielder Greg Halman has been stabbed to death and his brother has been arrested as a suspect.

Rotterdam Police spokeswoman Patricia Wessels says police were called to a home in the Dutch port city early Monday morning and found Halman bleeding from a stab wound.

The officers attempted unsuccessfully to resuscitate the 24-year-old.

Wessels says the officers arrested Halman's 22-year-old brother. She declined to give his name, in line with Dutch privacy rules.

"He is under arrest and right now he is being questioned," Wessels told The Associated Press in a telephone interview. "It will take some time to figure out what exactly happened."

The Dutch-born Halman appeared in 44 games over the last two seasons for Seattle. He hit .207 with two homers and six RBIs.

(Copyright 2011 by The Associated Press. All Rights Reserved.)