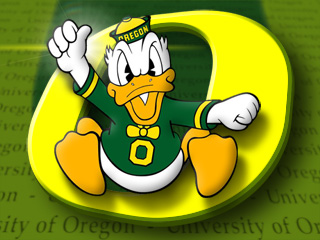 EUGENE, OR (KPTV/AP) -
The Oregon Ducks basketball program's most highly-regarded freshman player, who was expected to play a key role for the team this season, quit the team Sunday after just two games.

Before the Ducks' game against Southeast Missouri State, Oregon announced freshman Jabari Brown had left the team.

"He just came in yesterday and said he had decided to leave," said coach Dana Altman. "I will say right up front, I don't want him to leave. I did try to talk him out of it. I wanted him to reconsider. I hope he does reconsider. The door is still open. He is a good young man."

Brown, a five-star guard from Oakland and the centerpiece of Altman's 2011 recruiting class, started his first two games for Oregon and averaged six points and two rebounds in just over 25 minutes per game.

"He hasn't gotten off to the start he wanted," Altman said. "It's his decision and I want what's best for him, first of all, but I do want him in the program."

The Ducks (2-1) defeated SE Missouri State 86-61.

Copyright 2011 KPTV. All rights reserved. The Associated Press contributed to this report.