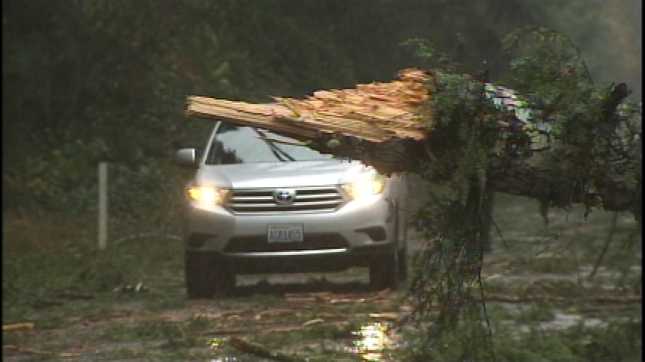 GRAND RONDE, OR (KPTV) -
Highway 18 reopened Wednesday in Polk County's Van Duzer corridor after 25 trees fell across the highway during a rain and wind storm a day earlier.
ODOT crews made good progress during the morning hours, clearing the downed and leaning trees and debris. The trees were removed from the travel lanes, and crews then swept the road to remove additional debris.
The closure was in effect between Highway 101 and Grand Ronde Road, and drivers were detoured onto Highway 22, also known as the Three Rivers Highway.
The highway reopened at about 1 p.m.
Copyright 2011 KPTV. All rights reserved.