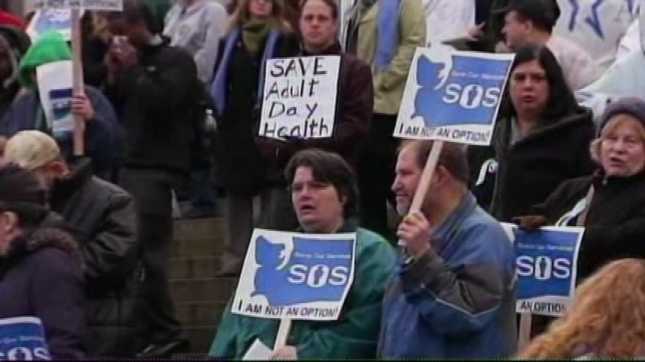 OLYMPIA, WA (AP) -
The Washington Capitol was quiet Tuesday morning after demonstrations of the first day of the special session resulted in four arrests, three people stunned with a Taser and 30 trespassing citations.
A crowd of thousands of protesters greeted Washington state lawmakers at the start of a 30-day special session.

By 7 p.m. Monday, the crowd in the state Capitol building in Olympia had thinned to about 100 people. State troopers let people leave voluntarily but began physically removing those who refused to go. The Capitol building closes to the public at 5:30 p.m. Two people were picked up by troopers and escorted out. Dozens more showed no signs of leaving on their own.

Patrol spokesman Dan Coon says troopers used Tasers on three people when demonstrators earlier advanced on the officers in the Capitol. He said four people were arrested earlier in the day.

The protests defined the opening day of a legislative session called to deal with a $1.4 billion budget deficit.

(Copyright 2011 by The Associated Press. All Rights Reserved.)