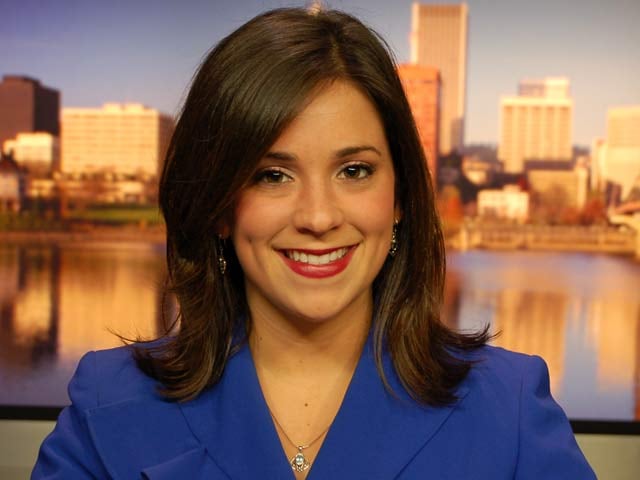 Kaitlyn Bolduc is an Emmy Award winning journalist, who joined the FOX 12 news team as a nightside reporter in September of 2011. Previously, she worked as a reporter for KHQ-TV (NBC) and KAYU (FOX) in Spokane, WA.
While in Spokane, Kaitlyn covered some of the major stories in the region, including the Lucky Friday mine collapse, the Martin Luther King Jr. Day bomb scare and the escape of criminally insane killer Phillip Paul.
Kaitlyn was also the first reporter in station history to travel overseas to Kyrgyzstan on special assignment. She spent a week alongside many brave men and women from the Fairchild Air Force Base while they re-fueled fighter jets over active combat on the ground in Afghanistan.
Prior to Spokane, Kaitlyn was a reporter at KEZI-TV (ABC) in Eugene. She began her career there as the Coos Bay Bureau Chief in May 2007. It was while working on the beautiful Oregon Coast that she developed a deep passion for issues affecting the Pacific Northwest.
Kaitlyn is a proud graduate of Gonzaga University, where she majored in Broadcast Studies. She worked for their campus station GUTV for three years, where she received two awards for Best Anchor and Best News Story.
Outside of work, Kaitlyn spends most of her free time visiting family and friends in Seattle and exploring the exciting city of Portland with her beagle Rupert.
If you have a story idea or just want to say hello, contact Kaitlyn by e-mail at kaitlyn.bolduc@kptv.com.
Copyright 2011 KPTV. All rights reserved.