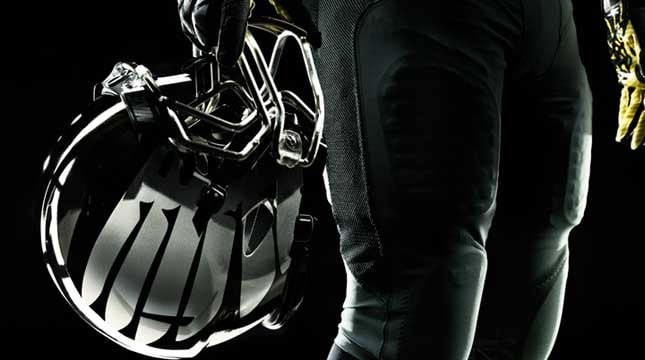 BEAVERTON, OR (KPTV) -
Nike unveiled the Oregon Ducks' latest uniforms on Tuesday.
The Ducks will wear the ensemble in the Jan. 2 Rose Bowl game against Wisconsin.
SLIDESHOW: Oregon Ducks' uniforms

The uniforms are part of Nike's Pro Combat System, which the athletic wear company describes as "the most advanced football uniform system ever assembled."
Nike says there's a new look for the helmet featuring bright wings atop a mirrored appearance that uses a LiquidMetal black finish that hasn't been seen on the field. Nike posted photos of the new uniforms on its website Tuesday morning.
Jan. 2 will be the fifth Rose Bowl appearance by the Ducks, but Oregon hasn't won a Rose Bowl game since 1917.
Copyright 2011 KPTV. All rights reserved.