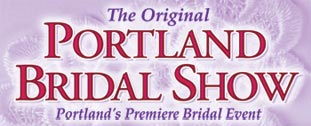 Win your dream wedding at the Portland Bridal Show.

The 2012 giveaway totals more than $24,000 in gift certificates, including $4,000 toward a reception and $500 toward a gown.
To enter the contest and for more information, head to PortlandBridalShow.com or go to the Portland Bridal Show on Jan. 7 and 8 at the Oregon Convention Center.
Online entries must be received by 5 p.m. Jan. 8.