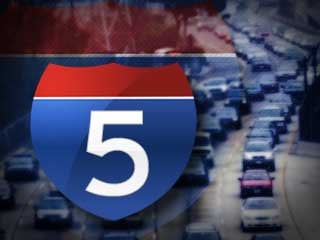 The Washington Department of Transportation says Interstate 5 has reopened in both directions near Centralia after power lines closed the roadway for less than an hour on Friday morning.
DOT spokeswoman Kelly Stowe says crews have worked quickly to clear up the problem between Centralia and Ground Mound.
Because the usual detour route on State Route 507 is also blocked by trees and power lines, drivers had to take local roads during the I-5 closure.
Stowe says snow and ice brought the power lines down on the interstate.
(Copyright 2012 by The Associated Press. All Rights Reserved.)