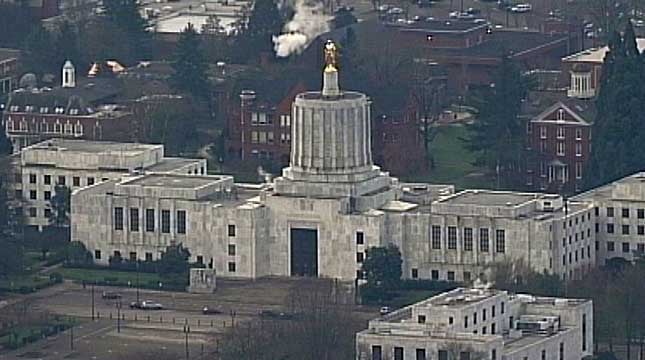 SALEM, OR (AP) -
Oregon lawmakers have opened the 2012 legislative session, the first in an even-year since voters decided to send lawmakers to Salem annually.

House Co-Speaker Arnie Roblan and Senate President Peter Courtney opened the session on Wednesday morning. In a one-month meeting, lawmakers are expected to close a budget hole and debate Gov. John Kitzhaber's education and health care proposals, along with a variety of other issues.

The House selected Rep. Peter Buckley of Ashland to be the new Democratic co-speaker pro-tem, a largely ceremonial role. Buckley replaces Rep. Tina Kotek, who gave up the role in order to be the Democratic leader.

(Copyright 2012 by The Associated Press. All Rights Reserved.)