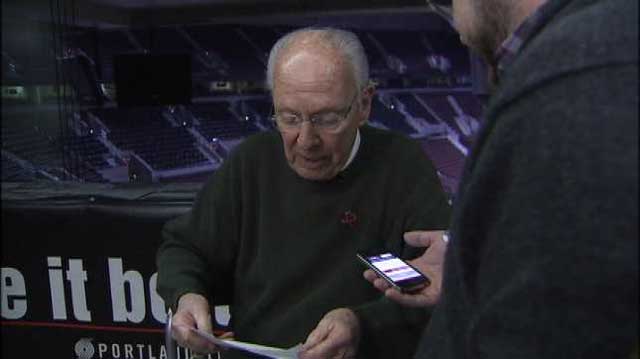 PORTLAND, OR (KPTV) -
The next time you call a friend and they don't pick up, you might hear the legendary voice of the Blazers on the other end.
Fans lined up at the Rose Garden on Wednesday to have Bill Schonely record the outgoing message on their cell phone.
"The Schonze" was more than happy to oblige each and every request in return for a $10 donation to the Providence Child Center.
"Anything I can do to help out the Blazer fans that have been very good to me and the entire community. It's a way of giving back. I enjoy it very much," Schonely says.

If you missed Wednesday's event, you still have a chance to get your own custom greeting.
It will be one of the silent auction items available during Thursday night's Blazer home game against the Clippers.
Copyright 2012 KPTV (Meredith Corporation). All rights reserved.