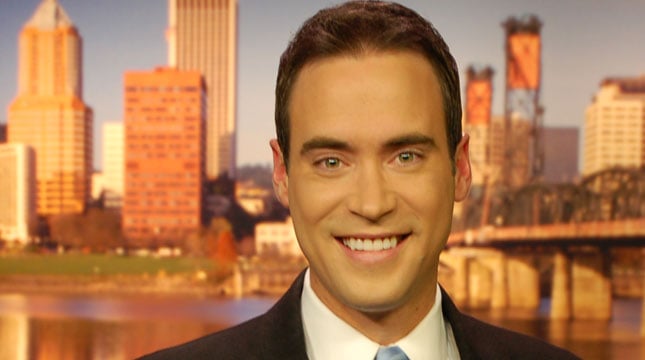 Kai Porter joined FOX 12 Oregon as a reporter in January 2012.

Before moving to Portland, Kai spent four years working as a reporter and morning anchor at KTSM in El Paso, TX.
While there, Kai reported extensively on Mexico's brutal drug war and traveled across the border to cover the violence in Juarez.
Kai discovered his passion for journalism while attending Emerson College in Boston. He gained experience as a reporter, anchor and producer with EIV News, an award-winning student-run news organization.
During college, Kai completed an internship at FOX News Channel in New York City. During his internship he had the opportunity to work with reporters and producers at the United Nations. Kai also interned at KSFR news radio in Santa Fe, NM, where he won a first place Associated Press award for his report on home prices in Santa Fe.
Kai grew up in Santa Fe, NM, and this is his first time in the Pacific Northwest. He looks forward to exploring Portland and meeting new people. Kai always loves to interact with viewers, so feel free to email him story ideas, follow him on Twitter or "like" his professional Facebook page.
Copyright 2012 KPTV (Meredith Corporation.) All rights reserved.