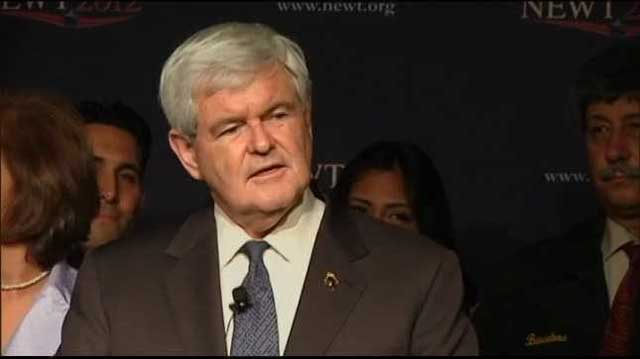 KENNEWICK, WA (AP) -
Republican presidential candidate Newt Gingrich urged his followers to hit social media channels to spread the message, "Newt(equals)$2.50 gasoline."
Several hundred people came to a campaign stop Thursday by the former House speaker in Kennewick.
Gingrich pledged to open federal lands and offshore areas to oil drilling, saying it would be just one step toward moving America to energy independence. He also said the economy would begin to improve on election night when it's clear President Barack Obama has been defeated.
Gingrich is in a crowded primary race with Mitt Romney, Rick Santorum, and Ron Paul, and all plan to visit the state in advance of Washington's nonbinding caucus on March 3.
Gingrich is traveling to Spokane and Idaho later Thursday and will be in western Washington on Friday.
Copyright 2012 by The Associated Press. All Rights Reserved.