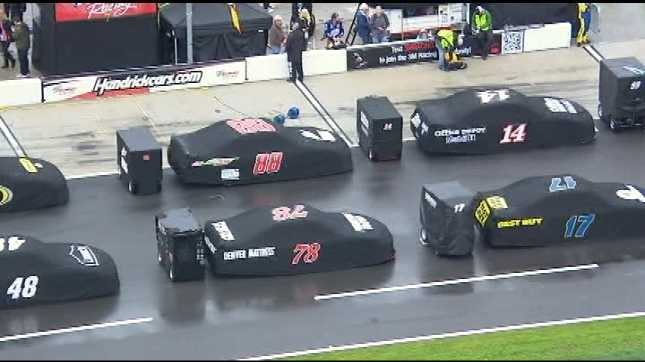 DAYTONA BEACH, FL (AP) -
NASCAR president Mike Helton says the Daytona 500 will start Monday at 4 p.m. Pacific time (7 p.m. Eastern) on FOX 12 Oregon.
Heavy rain soaked Daytona International Speedway on Sunday, forcing NASCAR to postpone the event for the first time in its 54-year history.
The 500-mile race initially was rescheduled for 9 a.m. (noon Eastern) Monday. It was still raining Monday morning.
Carl Edwards, runner-up to Tony Stewart in last year's championship race, will start from the pole. Former IndyCar star Danica Patrick will make her Daytona 500 debut.
NASCAR officials spent more than four hours Sunday waiting for a window to dry the famed track, but it never came. When the latest storm cell passed over the speedway around 5 p.m., they had little choice but to call it a day.
Copyright 2012 The Associated Press. All rights reserved. This material may not be published, broadcast, rewritten or redistributed.