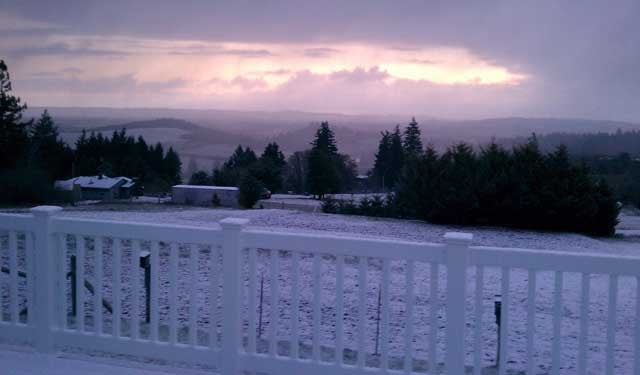 Cornelius snow | Photo courtesy Matthew Brown
PORTLAND, OR (KPTV) -
Thanks to cold overnight temperatures, some northwest Oregon areas saw slick conditions during the morning commute.

Many people woke to find at least a dusting of snow, but it's quickly melting. Temperatures are expected to near 50 degrees later today with clear skies.

CHECK: FOX 12 Weather | School delays

Earlier, trucks were out de-icing known trouble-spots, such as the West Hills and the Sylvan Hill overpass.
So far, no major traffic problems have been reported but the city is still urging drivers to slow down and use caution in slick areas.

More sun and progressively warmer temperatures are in store for the rest of the week.

Copyright 2012 KPTV (Meredith Corporation). All rights reserved.