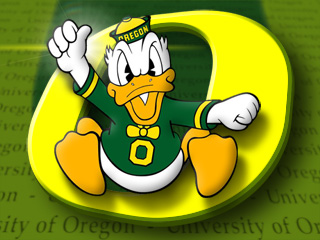 EUGENE, OR (AP) -
Devoe Joseph scored 25 points and Oregon beat LSU 96-76 in the first round of the National Invitation Tournament on Tuesday.
Garrett Sim also had 15 points and Tony Woods 14 for the Ducks (23-9), who will host Iowa in the second-round. E.J. Singler and Carlos Emory added 11 points each.
Justin Hamilton scored 21 points and Ralston Turner had 14 to lead the Tigers (18-15), who were playing in their first postseason game since reaching the NCAA Final Four in 2006. Johnny O'Bryant added 12 points.
LSU trailed by 17 at halftime before trimming the deficit to 79-69 late. However, Joseph answered with a 3-pointer and had seven points and two assists in the final 4:38.
Copyright 2012 The Associated Press. All rights reserved. This material may not be published, broadcast, rewritten or redistributed.