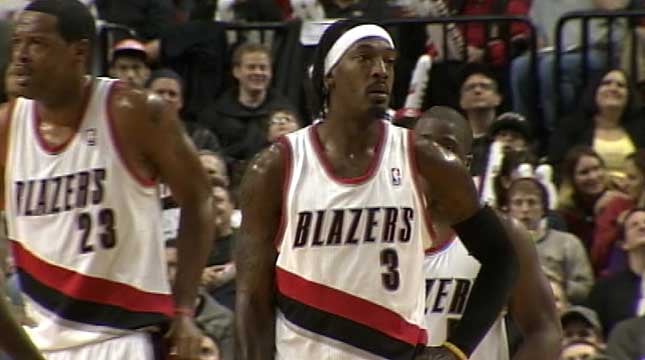 PORTLAND, OR (KPTV) -
A report from Yahoo! Sports says the Portland Trail Blazers have agreed in principal to trade forward Gerald Wallace to the New Jersey Nets for two players and a possible first-round pick in the 2012 NBA Draft.

The deal has not been made official, and the Portland Trail Blazers haven't commented on the report.

Adrian Wojnarowski reported the deal would send center Mehmet Okur and forward Shawne Williams to the Blazers. Portland would also get a protected first round draft pick.

The NBA trade deadline is today.

Wallace is averaging 13.3 points, 6.6 rebounds and 2.7 assists per game for the Blazers. He joined Portland last season in a trade with Charlotte.

Copyright 2012 KPTV (Meredith Corporation.) All rights reserved.