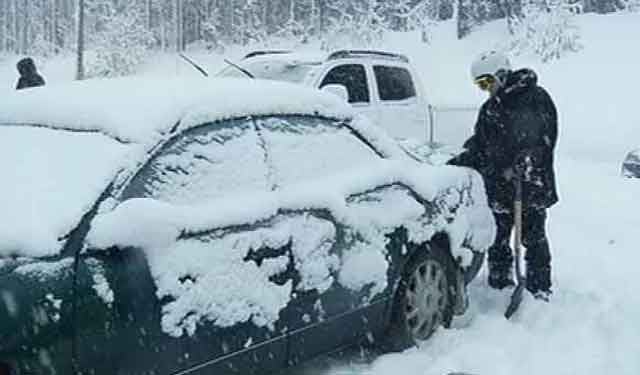 PORTLAND, OR (KPTV) -
"Epic" is how two ski resorts on Mount Hood are describing conditions after getting a dumping of fresh snow.
At Timberline, workers there are reporting the biggest daily snowfall of the year -- 19 inches in 24 hours, bringing the ski base total to 198 inches.
"Cold temperatures associated with this storm front have produced epic winter-like powder skiing conditions," a spokesman for the lodge said in a news release.
Mt. Hood Meadows has received more than 2 feet of snow in the past 24 hours, with more on the way.

"We expect another foot or more will fall during the day today, making for a truly epic powder experience," a resort representative said in a news release.
Crews are busy digging out the lifts, workers there said, and grooming will be minimal because of the massive amount of snow.
Links:
Copyright 2012 KPTV (Meredith Corporation). All rights reserved.