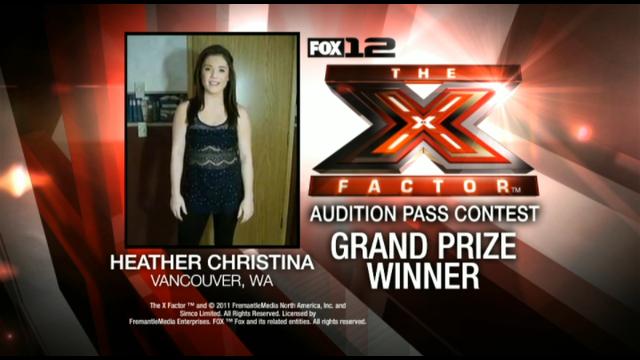 PORTLAND, OR (KPTV) -
We're announcing the winners of FOX 12's The X Factor Audition Pass Contest.

FOX 12 Oregon partnered with 105.1 The Buzz for the contest as Season 2 auditions got into full swing across the country.

The winners of the FOX 12 contest receive a pass to an audition next month in San Francisco.

The grand prize winner, who receives airfare and hotel accommodations, is Heather Christina, of Vancouver.

Copyright 2012 KPTV (Meredith Corporation). All rights reserved.