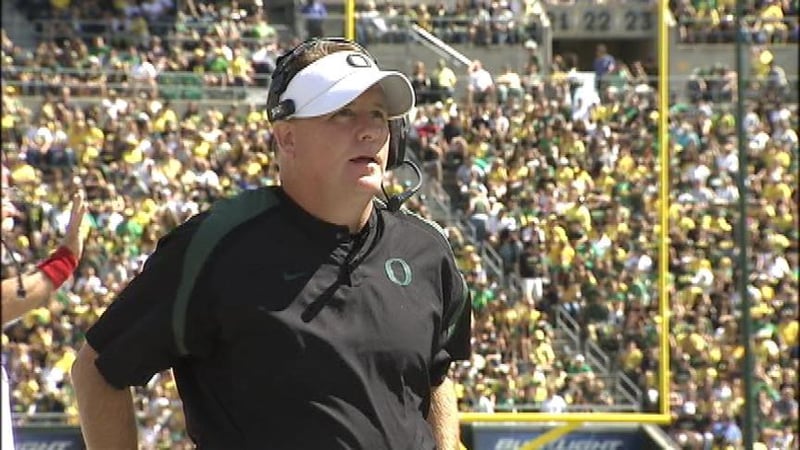 EUGENE, OR (AP) -
Oregon Ducks coach Chip Kelly says he believes a media report estimating that between 40 percent and 60 percent of his players use marijuana is inaccurate.

Kelly addressed the story in ESPN The Magazine on Thursday following practice. The report is based on interviews with 19 current or former Oregon players and officials, and it accompanies
a larger piece that looks at marijuana use among college football players nationwide.

Kelly said he doubts the Ducks would be as successful as they have been over the past few years if that many players were smoking marijuana.

Oregon is 34-6 in three seasons under Kelly. This past season, the Ducks defeated Wisconsin 45-38 in the Rose Bowl.

(Copyright 2012 by The Associated Press. All Rights Reserved.)