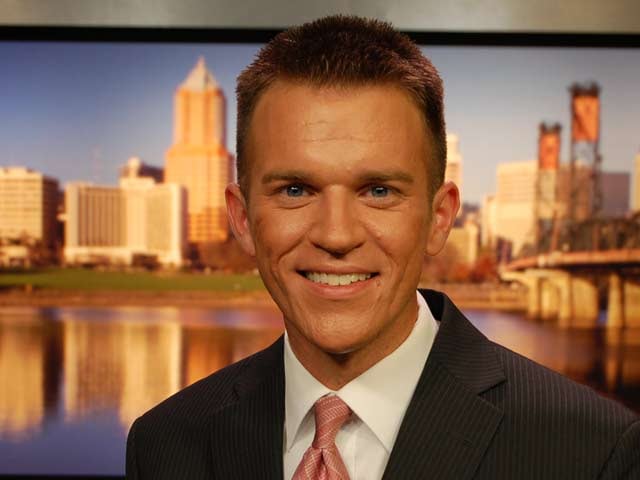 Steve joined the FOX 12 team as a general assignment reporter in May 2012 after nearly five years at KGPE-TV, the CBS affiliate in Fresno, California. He reported on several high-profile stories, including a deadly pile-up involving nearly 100 vehicles that stretched over one mile long on Highway 99. Steve also served as the station's weekend producer for two years.
One of his most memorable moments was meeting a three-year-old girl as part of a story about a unique program that provides free, non-emergency air travel for children and adults with serious medical conditions. The girl had been in and out of the hospital her entire life. Just weeks after his story aired, she passed away. Her family decided to play his story at her funeral because it captured some of her final days.

Steve knew he wanted to be a television journalist after two news anchors visited his fifth grade class. Originally from the Seattle area, Steve began his career on his birthday in June 2004. That same year, he met his idol, the late Peter Jennings, during the Edward R. Murrow Symposium at Washington State University.

Steve is a proud graduate of the Edward R. Murrow School of Communication at WSU (GO COUGS!). After graduation, he spent five weeks as a news intern at KXLY-TV in Spokane, Washington, before getting the call to report in the Yakima Valley at KAPP-TV. Steve anchored and reported there for more than three years. He was named weekend co-anchor and helped launch the station's dual market weekend newscasts in January 2006.

Steve enjoys the rain and snow. In his spare time, he loves to travel, hike, watch movies, entertain friends, and try out new restaurants and beers/wines. During his time in Central California, Steve hiked Half Dome in Yosemite National Park. He's also participated in several half-marathons.

Feel free to send any questions, comments, or story ideas Steve's way. He'll be glad to say "Hello."

You can contact Steve by email at Steve.McCarron@kptv.com

Follow Steve on Twitter at: @SteveTVNews
Copyright 2012 KPTV (Meredith Corporation.) All rights reserved.