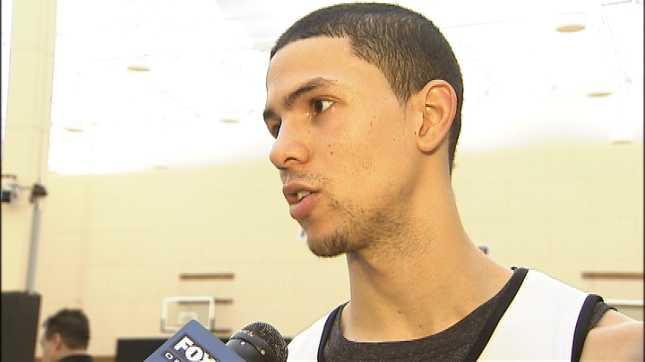 Will the Blazers draft Duke's Austin Rivers? We'll find out Thursday.
The Portland Trail Blazers are known for draft-night surprises, so it's anyone's guess what they'll do Thursday with four selections, including two lottery picks.

The team is rebuilding under new general manager Neil Olshey, who will make his first significant moves for the Blazers since he was hired earlier this month.

The past season was chaotic for the Blazers, who finished 28-38 and out of the playoffs for the first time in four years. The team was without a permanent GM, and coach Nate McMillan was fired before the season's end.

But, thanks in large part to several moves made by interim general manager Chad Buchanan, the Blazers have positioned themselves well for rebuilding this offseason.

(Copyright 2012 by The Associated Press. All Rights Reserved.)