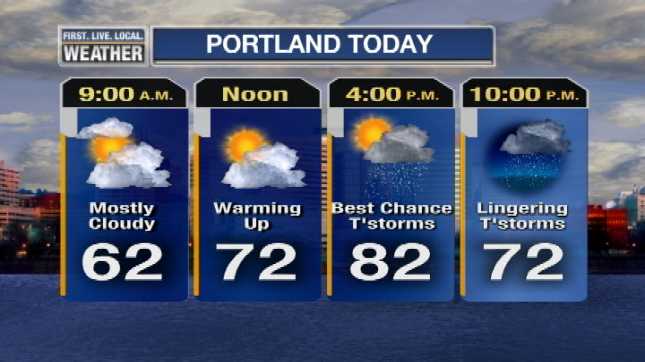 PORTLAND, OR (KPTV) -
A potentially active weather day is on tap for Tuesday.

The threat of thunderstorms will linger through the day and early evening up and down the Willamette Valley.

Early Tuesday, FOX 12 viewers reported thunder activity in towns like Jefferson and Albany.

The most likely time for a thunderstorm in Portland will be late Tuesday afternoon.

FOX 12 meteorologists expect a high temperature of 82 degrees today. Temps will remain in the upper 70s throughout the week before warming up for the weekend.

Copyright 2012 KPTV (Meredith Corporation.) All rights reserved.