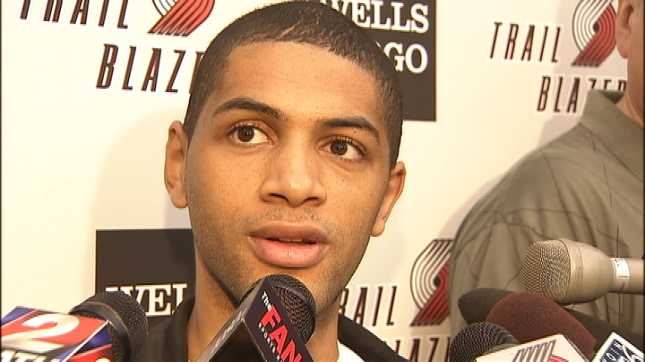 PORTLAND, OR (AP) -
Don't believe the hype, Nicolas Batum says. He's very happy he's remaining with the Portland Trail Blazers.

Batum met with the media Friday at the Blazers' practice facility and downplayed his free agency dalliances with the Minnesota Timberwolves.

In the end, the choice wasn't his. The Blazers locked up the 23-year-old restricted free agent Wednesday when they matched a four-year offer sheet from the Minnesota Timberwolves worth a reported $45 million.

Batum, a native of France and a four-year NBA veteran, said he worried that Portland would not match the offer.
Copyright 2012 The Associated Press. All rights reserved.