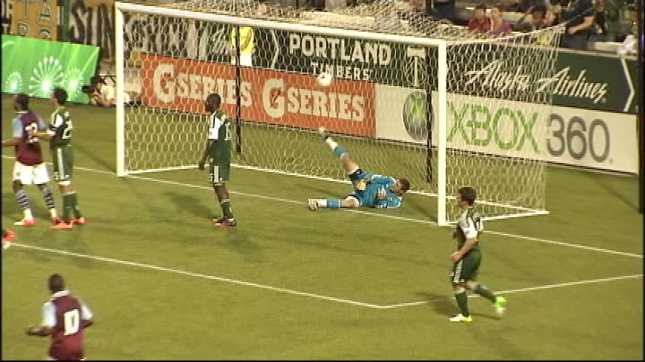 PORTLAND, OR (AP) -
Samir Carruthers scored and Aston Villa of the English Premier League defeated the Portland Timbers 5-4 on penalty kicks in a Tuesday night friendly.

After both teams made their first four kicks, Aston Villa goalkeeper Brad Guzan stopped Bright Dike's kick for Portland.

That set up a chance to win for Carruthers, who connected in the top left corner. Regulation ended in a 2-2 draw after the Timbers came alive in the final 15 minutes.

Portland's Sebastian Rincon scored off a corner from Franck Songo'o to tie the score at 1-1 in the 76th minute.

Just a few minutes later, Matthew Lowton scored for Aston Villa by heading in a corner kick.

However, Rodney Wallace drilled a nifty left-footed goal from the top of the box in the 81st minute to tie it up again for Portland and send the game to penalty kicks.

Copyright 2012 The Associated Press. All rights reserved.