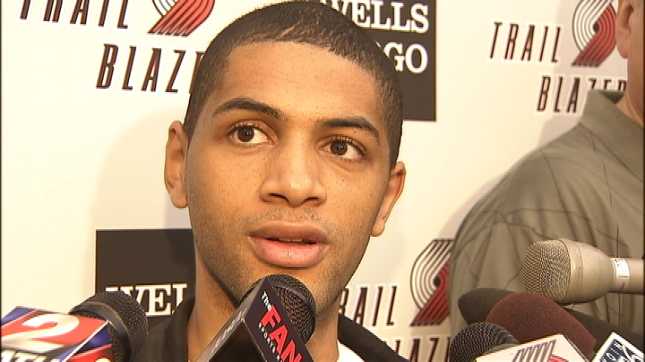 PORTLAND, OR (KPTV) -
Portland Trail Blazers forward Nicolas Batum punched an opposing player in the groin during France's Olympic quarterfinal game with Spain on Wednesday.

The punch took place in the closing moments of a 66-59 loss, which eliminated France from the Olympics.

On the verge of elimination, Batum chased down Juan Carlos Navarro in the Spain backcourt and slugged him in the groin area. He was called for a foul.

Afterward, a Yahoo! Sports reporter said Batum told him he wanted to "give (Navarro) a good reason to flop."
WATCH: Nic Batum punches Spain player in groin
A scuffle ensued after the foul, but Batum was separated from Spain players.
Batum apologized on his Twitter account.

"I want to apologize for my stupid act at the end. I showed a bad image of France and myself. Congrats to team Spain," he wrote.

Spain advances to play Russia on Friday.

Copyright 2012 KPTV (Meredith Corporation.) All rights reserved.