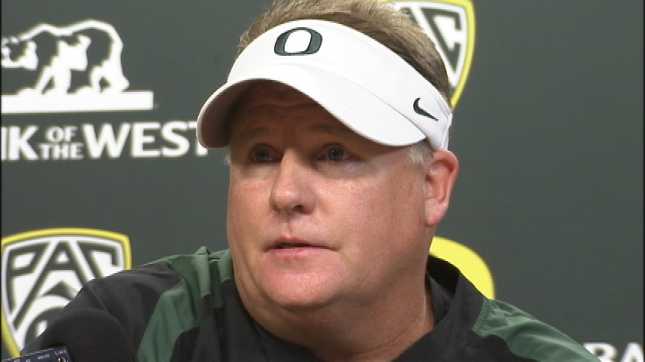 TEMPE, AZ (AP) -
Second-ranked Oregon has raced through the first six games without hitting much of a speed bump.

Arizona State has exceeded most expectations in its first season under coach Todd Graham.

The two Pac-12 division leaders get a chance to see just how good they are Thursday night in what should be an offensive showcase at Sun Devil Stadium.

Oregon has been nearly unstoppable so far, scoring more points than every team but one while entering the BCS Standings at No. 3, a few percentage points behind Florida.

Arizona State has played superb defense and nearly as well on offense behind gutsy quarterback Taylor Kelly, winning five of six games to lead the Pac-12 South.

Whoever wins will make a big statement. Either way, it should be fun to watch.

Copyright 2012 The Associated Press. All rights reserved.