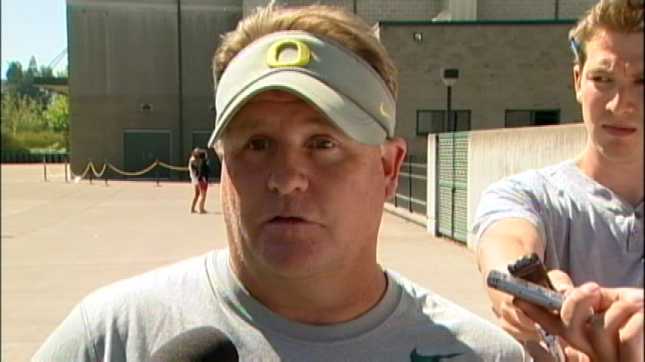 EUGENE, OR (KPTV) -
The Oregon Ducks are known for their lightning-quick offense on the football field, and now coach Chip Kelly is touting the team's speed and efficiency in a new ad for UPS.

"We snap the ball every 13 seconds," Kelly says in the "Duckgistics" ad, part of the UPS We Love Logistics campaign.

The ad also plays on the Ducks' uniform combinations of six helmets, eight jerseys, five pants, four socks and four cleats. That's 3,840 combinations if you're counting at home.

The Ducks play USC on Saturday.

Watch the advertisement here: http://www.youtube.com/watch?v=Xp20pNY7qNI&feature=plcp.
Copyright 2012 KPTV (Meredith Corporation). All rights reserved.