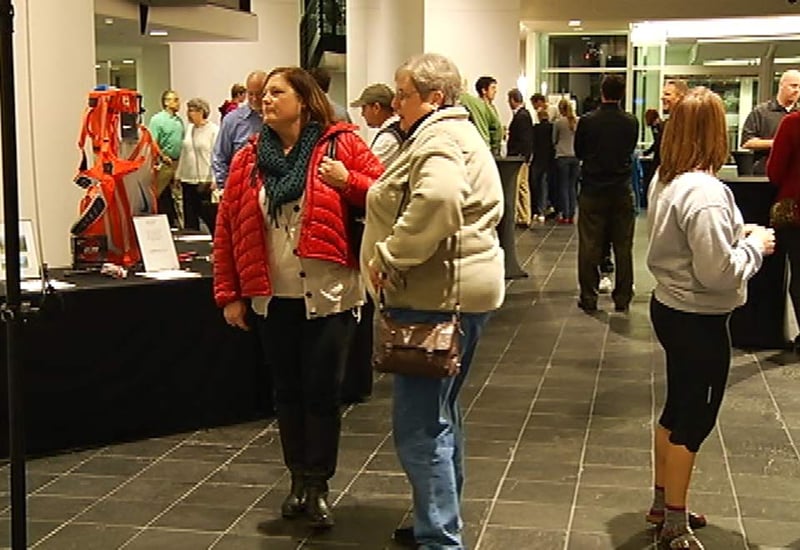 BEAVERTON, OR (KPTV) -
When cuts in the Beaverton School District put golf on the chopping block, coaches at Beaverton's high schools weren't about to let their sport go down with a fight.

Now, a group of supporters and players are celebrating raising more than $130,000 to keep the golf program alive at Beaverton, Southridge, Sunset, Westview and Aloha high schools.

The money raised will ensure boys and girls at the Beaverton-area high schools will be able to play golf for the next three years. Brad Harvey, who coaches at Beaverton High School, says the lifelong sport can appeal to everyone.
"It's one of those sports that you're your own referee," said Harvey, the chairman of the Beaverton School District golf fundraising committee. "You don't need a team. You don't need anything. You don't need to be big or tall, size doesn't matter. So it's a life sport (that) caters to all people."

The Beaverton School District has had golf since 1942, but it will remain unfunded by the district for the 2013 season and the foreseeable future. Each season of golf requires roughly $46,000 to operate. That money goes toward coach stipends, golf course rentals, transportation and a little extra money to handle unexpected costs at the five Beaverton schools.

Harvey says sponsors were a big difference in making sure high school golfers can hit the links in the spring of 2013. A big chunk of the money came via a donation from Nike.

And on Nov. 14, teams of supporters gathered at the Tiger Woods Center on the Nike campus in Beaverton to celebrate reaching their fundraising goal for this year.

"They're awestruck to be here. Tiger Woods really reinstated the game. And it's incredible the way Nike does things -- it's to the nth degree," Harvey said. "We're blessed to be here."

Though the schools have enough money for the next three seasons, there's still no word on whether the sport will be funded again in the future. To contribute to BSD golf, visit savebsdgolf.com.
Watch "Oregon Sports Final" every Sunday night at 11 p.m. on FOX 12 Oregon for more local sports stories like this one.
Copyright 2012 KPTV (Meredith Corporation.) All rights reserved.