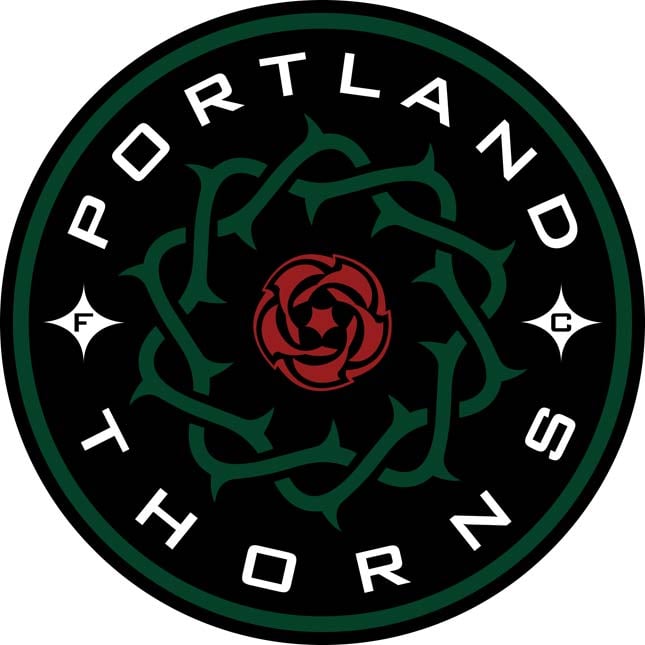 PORTLAND, OR (KPTV) -
Portland's new women's professional soccer team will be called Portland Thorns FC.

The parent company of the Portland Timbers made the announcement Thursday morning and also unveiled the new team's official crest.

Thorns FC will play in a new, eight-team professional league in spring 2013.
The club said its new identity proudly connects the new team with Portland's familiar standing as the City of Roses. The crest was created by Portland artist Brent Diskin, a soccer fan and member of the Timbers' supporter group Timbers Army.

"Portland Thorns FC quickly emerged as a natural choice that was appropriate for the city and the culture of Soccer City, USA," said Merritt Paulson, owner and president of the Timbers and Thorns FC. "And a nice side benefit of the name is the Army's P-T-F-C chant doesn't need much re-scripting for the women's team."

Fans interested in placing a $25 per-seat refundable deposit towards 2013 Thorns FC season tickets may contact the club's ticket office at 503-553-5555 or ticketsales@portlandtimbers.com. Current Timbers season ticket holders and members of the Season Ticket Waiting List do not need to place a deposit.

Copyright 2012 KPTV (Meredith Corporation.) All rights reserved.