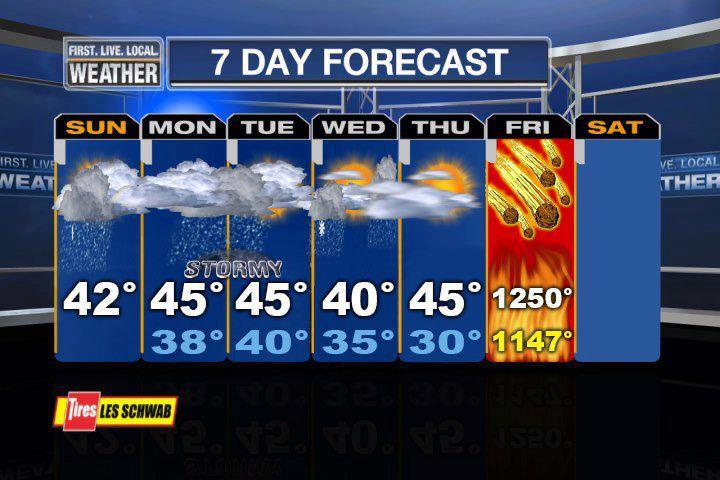 PORTLAND, OR (KPTV) -
The FOX 12 weather team's seven-day forecast is always a reliable snapshot of the upcoming week of weather, but a certain seven-day forecast image has now been shared tens of thousands of times on Facebook.

The fake forecast graphic shows a high of a 1,250 degrees and a low of 1,147 degrees for Friday when, according to the Mayans, the world will end.

George Takei, the famous Facebooking actor who portrayed Mr. Sulu on Star Trek, posted the apocalyptic image on his Facebook page and his fans reacted. As of Wednesday morning, the image had 70,000 likes, 80,000 shares and almost 3,000 comments.

The real FOX 12 "doomsday" forecast doesn't call for a high of 1,250 degrees. More like 45 degrees. And rainy. You know, like every other December day in Portland.

Copyright 2012 KPTV (Meredith Corporation). All rights reserved.