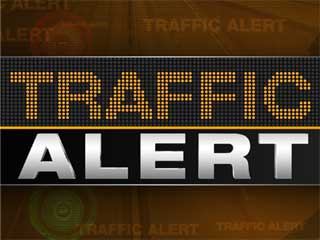 SEASIDE, OR (KPTV) -
If you're planning on hitting the northern Oregon Coast on Thursday, you may want to check travel conditions before you go.
Highway 6, also known as the Wilson River Highway, shut down near Glenwood after two semi-trailers jackknifed in the area around 6:30 a.m. Crews headed to the scene to clear the road, and it reopened around 9:15 a.m.

In addition to Highway 6, landslides were slowing traffic along Highway 101, including at milepost 88 south of Tillamook.
On Highway 101 in Seaside, only trucks and other high-profile vehicles are able to get by due to high-standing water.
ODOT officials said they would update the latest on the conditions of the coastal highways at tripcheck.com.

Copyright 2012 KPTV (Meredith Corporation). All rights reserved.