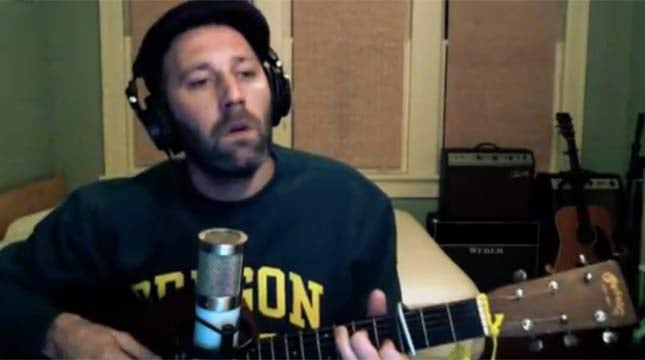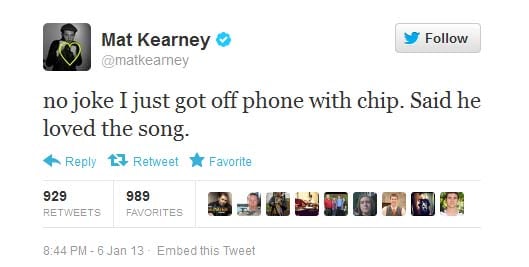 EUGENE, OR (KPTV) -
A Eugene-born musician's tribute to Chip Kelly hit YouTube on Friday.

By Sunday, the Oregon Ducks' football coach was apparently on the phone telling singer-songwriter Mat Kearney he loved the song.

It appears Kelly heeded the lyrics of Kearney's "Chip Don't Go" ballad as multiple reports surfaced Sunday saying Kelly would not leave for the NFL's Philadelphia Eagles or Cleveland Browns. Instead, the mastermind of the Ducks' hurry-up offense is staying in Eugene.

Kearney said he wrote and recorded the song on the night of the Ducks' Fiesta Bowl win in an attempt to persuade Kelly to stay at the University of Oregon.

"Chip don't go, don't you go, to Philly, Cleveland or Buffalo. They don't have, have the heart or the jerseys," Kearney sang.

After ESPN broke the news that Kelly would be staying with the Ducks, Kearney tweeted Kelly called him on the phone.

"No joke I just got off phone with chip. Said he loved the song," Kearney wrote.

Kearney, who was born in Oregon, now lives in Nashville.
Kelly hasn't issued any comment to the media and the University of Oregon athletic department has also stayed mum.

Copyright 2013 KPTV-KPDX Broadcasting Corporation. All rights reserved.