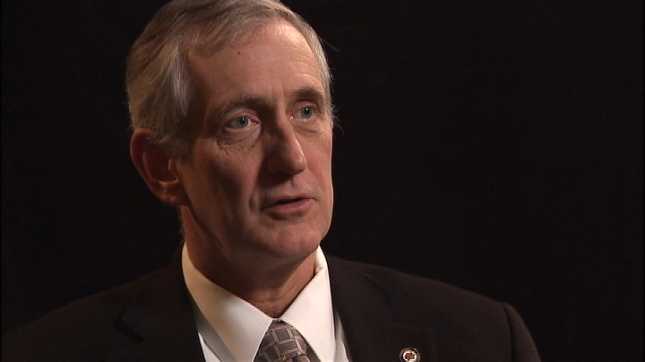 PORTLAND, OR (KPTV) -
New Portland Mayor Charlie Hales said Oregonians must be willing to "stick their necks out and consider change" in order to improve schools.

Hales said Portland's schools have been "held together by duct tape and bake sales" for 20 years. He wants the city's parents to be assured they're sending their children to a good school, and to do that, the city needs help.

In the upcoming session of the state legislature, Hales said education needs to be "job one."

"Fund that first, and fund it adequately," he said. "And the governor has actually already indicated that he's going to propose a budget that significantly increases the commitment of state funds to public schools all over the state. This isn't just a Portland thing. It's all over."

Hales said Oregon must change the way it runs its tax system, and consider the "radical notion of a sales tax."

"I would be willing to support a sales tax myself, and I'd be willing to listen to any other alternatives," he said.

Already, Hales has made a splash at City Hall, trimming his staff budget by $600,000. He said it signals how serious he is about the city budget.

"If we're willing to walk our talk and cut this budget in this office by more than a half million dollars, then nothing is sacred. Everything is on the table," he said. "We all ought to be prepared to think anew about our priorities."

FOX 12's Shauna Parsons sat down with Hales for a lengthy interview. You can watch part one here, and part two Tuesday night on "The 10 O'clock News."
Copyright 2013 KPTV-KPDX BroadcastingCorporation. All rights reserved.