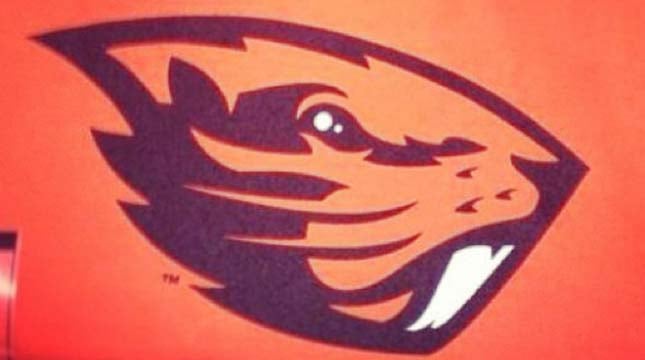 CORVALLIS, OR (KPTV) -
Do the Oregon State Beavers have a new logo?

An image of a sleeker-looking Beaver appears to have leaked on the Internet over the weekend, leading many to wonder if a rebranding campaign by Nike is near completion.

The website sportslogos.net posted an image Sunday, citing a retail worker's photo taken of a shirt on store shelves.

A photo was also posted by NFL.com's art director to his Instagram account, and then picked up by websites like SBNation, Yahoo and CBS Sports.

Oregon State University and Nike have made no formal announcement about a new logo.

If this one is indeed the Beavers' new look, it's a drastic change from the Beavers' current look.
Copyright 2013 KPTV-KPDX Broadcasting Corporation. All rights reserved.