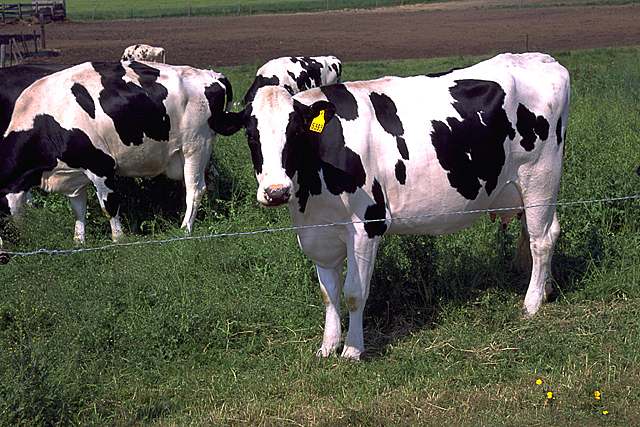 A cow in a pasture.
Authorities say at least three cattle died following a barn fire in Mid-Michigan's Thumb region.
The Huron Daily Tribune of Bad Axe reports crews responded Wednesday to the blaze near Port Hope, about 110 miles north of Detroit.
Most of the cattle in the barn were removed safely. No people were reported injured. The barn was destroyed in the blaze.
The cause of the fire is under investigation.
------
Information from: Huron Daily Tribune, http://www.michigansthumb.com
Copyright 2013 Associated Press. All rights reserved.